Able to Accommodate Any Size Commercial Job
Frank S. Smith Masonry Inc is a family owned, union, commercial masonry company.
We are based in Southern California and offer commercial construction work for that area. We specialize in commercial construction projects, from complete block boxes to complex decorative masonry.
Contractors We Work With
As a sub-contractor we work with General Contractors. Some of the Contractors we work with are:
Turner Construction
C. W. Driver
Swinerton Builders
Morley Construction
Hathaway
Clark Construction
Bernard Brothers
SSC Construction
PCL
Hamilton Construction
Hensel Phelps
Pacific National Group
Kiewit
HC Olson
KPRS
DPR
Snyder Langston
Kindness General Contractors
McCarthy Builders
Terra Nova
ARB
Bomel Construction
Skanska
JF Shea
Brutoco
Our Reputation Precedes Us
Our staff comprised of  professional union masons.  We work closely with the Union Hall and have the ability to hire highly experienced and trained workers on a moments notice, when the job requires it. We can accommodate any sized job and complete it according to your schedule. Because we are a family owned and operated company we are actively involved in each and every job. If there is ever a question or problem you will talk to a person that has an answer every time, day or night. We are extremely dedicated to our craft and our reputation and to uphold that reputation we strive to create perfection in every aspect of our work.
Some of our Clients
Disney
Knott's Berry Farms
Westfield
Kaiser-Permanente
We specialize in brick, block and stone for commercial applications.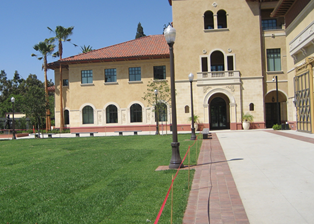 Amusement Parks
Hospitals
Public and Private Schools
Hotels
Parking Garages
Commercial Stores
Churches
Colleges
Corporate Centers
Locally, Family Owned and Operated
When looking for a commercial sub-contracting company you want an experienced, professional business that cares about each and every job they work on. That company is Frank S. Smith Masonry Inc. We are a locally owned, family operated company dedicated to quality craftsmanship in every project we work on.